PRODUCTS
Our products address a range of business and technology challenges, each providing comprehensive functionality, based on a deep understanding of the challenges that they address. Common to all of them is the new and valuable insights they provide to organisations.
StreamCentral is a comprehensive and highly versatile data platform that enables a wide variety of data initiatives to be delivered rapidly and with minimal resources. In simpler applications it helps to unlock actionable insights from your data. It is a game changer for those embarking on IT or Digital Transformation, where there is a need for rapid results. In more advanced applications its ability to operationalise predictive analytics means that your organisation can take appropriate action on Events of Interest before they occur. Typical applications (in increasing order of complexity) include:
Integrating and cleaning up data from multiple Databases into a "single source of truth" – data plumbing to unlock (for example) the full potential of BI/data visualisation tools.
The automatic design, build and maintenance of Data Marts/Data Warehouses – what used to take months/years is now delivered in a few days.
Application of data rules, that are set up through a "no-code" user workbench, to data as it's ingested and the generation of alerts (email/text/API messages) when rules are met.
Ingesting and processing large volumes of streaming data from multiple sources in real time – e.g. IoT/sensors/connected home apps/social media/Big Data/healthcare apps.
Application of Data Correlation rules defined through a "no-code" user workbench to identify Events of Interest – analysis across data being ingested from multiple sources.
Predictive analytics, using Machine Learning/Data Stream Mining/AI performed on data as it is ingested to predict specific Events of Interest before they occur.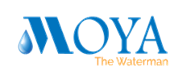 MOYA The Waterman, is a comprehensive B2C app for the water bottle distribution Industry. It provides water distribution businesses with a set of comprehensive centralised management functionality that automates and integrates order, supply and stock control processes and provides a direct mobile app connection with customers.

Fuzed is a comprehensive enterprise collaboration solution that makes it easy for public and private groups to share information in a highly efficient manner. Its strength lies in its ability to connect seamlessly with internal and external information sources.
DQM (Data Quality Management) simplifies data clean-up tasks, where multiple data sources contain the same data (e.g. Name) that does not look identical or has been corrupted to a degree. DQM used Fuzzy Logic and other techniques to identify the same data such data sources. It can pass clean data from legacy systems onto new cleaned databases, without the need to clean up the legacy systems.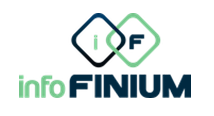 InfoFinium is a comprehensive, but easy to use workflow management and enterprise document management solution that Virtus supplies. This product is a relatively new addition to our list and has been developed by a partner organisation. It is  included here because it complements the functionality and valuable insight that we wish to offer our clients.