PRODUCTS
The products presented here address a range of business and technology challenges, each providing comprehensive functionality, based on a deep understanding of the issues they address. Common to all of them are the new and valuable data driven insights they provide.
StreamCentral (from StreamCentral Data Insights Limited) is a new comprehensive and highly versatile data platform that enables a wide variety of data initiatives to be delivered rapidly and with minimal resources.
It is a game changer for those embarking on IT driven Transformation where there is a need for rapid results. Examples include legacy data integration into a "Single Source of Truth", adoption of IoT technologies, the need for real time analytics and "Digital" transformation.
In more advanced applications, utilising Machine Learning, Data Stream Mining and Artificial Intelligence, its ability to operationalise predictive analytics means that your organisation can take appropriate action on Events of Interest before they occur.
Bringing all the data that you will ever need together into one environment also means that you can exploit the ability to generate "Data Driven Applications". StreamCentral has an application framework that allows you to get new data driven applications (fixed and mobile) to be built, tested and implemented in hours/days and not days/and weeks.
StreamCentral has been developed to exploit existing Iaas, SaaS and PaaS services that you may already use / be familiar with, from AWS and Microsoft Azure (e.g. IoT Hub).
The value that can be generated by StreamCentral includes:
Rapid speed to market with new data related propositions (Predictive Analytics, Digital Solutions, IoT, etc)
Rapidly produce new data driven apps that present existing data and easily capture new data
Rapidly bring all your data together, without the need to rely on expensive IT resource
Rapidly add new data (structured or unstructured, from real-time/streaming sources or databases)
Business Data Clean-up maintains a cleaned central "single source of truth" data store/set of data marts
Use it as a "sandbox" to quickly add new data, use that data, then easily discard it if it does not add value
360º data views of customers, etc., are automatically created and maintained, even as new data is added
Fully exploit the potential of, and any existing investment in, modern data tools for (MI, BI, Data Analytics etc
Operationalise predictive analytics (Machine Learning, Artificial Intelligence, Data Stream Mining)
Rapidly integrate data and value from emerging Digital and IoT solutions with your existing IT infrastructure
Drive data integration, business event detection, alerts etc., from a no-code (no developer) workbench
Build a rich understanding of your organisation's data in your Data Analysis team – they drive this platform
Future proof your investment – any volume (Big Data) of any type of data can be handled.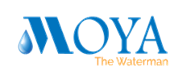 MOYA The Waterman, is a comprehensive B2C app for the water bottle distribution Industry. It provides water distribution businesses with a set of comprehensive centralised management functionality that automates and integrates order, supply and stock control processes and provides a direct mobile app connection with customers.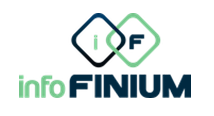 InfoFinium is a comprehensive, but easy to use workflow management and enterprise document management solution that Virtus supplies. This product is a relatively new addition to our list and has been developed by a partner organisation. It is  included here because it complements the functionality and valuable insight that we wish to offer our clients.